We manufacture your gears
with CNC hobbing machines
We take care of the entire manufacturing process for you.
Technology and vanguard
We have the best machinery and the best professionals, we get perfect results in all jobs.
Your machined parts
made to measure
We have the latest
generation of machines
Guaranteed delivery
within the requested time
Machining manufacturing in Zaragoza
Optimize your time and costs in the manufacture of your parts, in SEGI we have the latest generation machining machines, we offer a customized solution to the machining needs of your company.
We get involved in the entire machining process, from the purchase of the optimal material for the machined parts to the grinding and quality inspection of the same, obtaining a result with maximum efficiency and at the best price.
Discover our machining potential
State-of-the-art machining machinery
Machined parts with maximum quality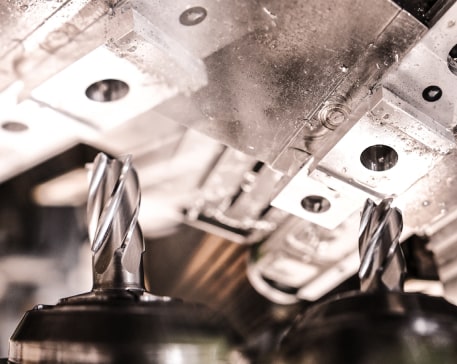 Main sectors in which we work machining
The quality of our machining processes
Quality is an aspect that is very important in the machining industry and its management must be planned in detail, with long-term quality objectives and a strategy of constant or permanent improvement.
SEGI is always committed to take care of this aspect and to guarantee the quality in each of its processes and therefore works under the ISO 9001:2015 Certification.
Precision machining refers to strict and rigid industrial processes at the service of even more demanding sectors, which could not be carried out without this full commitment to quality.

Quality Certificate UNE-EN-ISO 9001-2015

SEGI S.L. Quality Commitment
Manufacture of certified quality machining
In SEGI we work in the manufacture of machining and parts at high productivity levels, for this we have a wide variety of machines and tools. These must be arranged in such a way that they work in specific operations. The elements are transferred from one machine to the next until all the assigned operations are completed. In addition, they are organized according to the elements that are selected to perform a programmed assembly.
Having an expert company in the machining area is vital to avoid errors in the manufacturing of machining and machinery. That is why SEGI has a quality control department that meets the needs of our customers.